Why SEO for Tech Companies is Different
Lead Generation with Organic vs Paid Search
How Tech Companies Should Prep For Proper Optimization
Creating your SEO Strategy
How Long Does it Take to See Results with SEO?
SEO for Tech Companies: Stay Above the Competition
Investing in SEO for tech companies is one of the most important things you can do to generate leads and opportunities for your business. Technical SEO and content marketing are excellent ways to bring in website traffic and leads.
Let's look at the facts:
Simply put, your company's presence in the search engine directly influences your ability to generate sales, your impact on your target audience, and your brand's growth. This is true in any industry, but it can be particularly important for a technology company. In the technology landscape, it's likely most of your competitors will already be familiar with the technicalities of SEO.
Your tech-savvy audience members will expect more from your content marketing too. They'll be more likely to notice if you're trying to get shallow content to rank using under-handed tactics. Not to mention, according to studies, 57% of B2B marketers say SEO generates the most leads for technology companies.
Why SEO for Tech Companies is Different
Search Engine Optimization is an inbound marketing method of navigating customers to your website using organic search. Your website is one of the most powerful tools you have for lead generation, but customers who aren't initially aware of your brand can't find your site on their own.
They need to search for relevant terms on Google to guide them to your pages. 53.3% of all website traffic comes from organic search. Using SEO to be more visible during a google search increases your organic rankings and brings more credibility and sales opportunities to your technology company. What's more, SEO has long-lasting and compounding benefits which can continue to benefit your business for years at a time.
Unlike paid search, wherein leads can drop off if you stop paying for your position on the search results, SEO is long-lasting. In addition, it also helps with strengthening your brand's credibility, by giving you an opportunity to share relevant, valuable content with your customers, which showcases your unique knowledge of the tech landscape.
Unfortunately, SEO can be notoriously difficult to master. 50% of marketers say they struggle with keeping on top of algorithm changes, which are regularly implemented by the search engines in an effort to boost customer experience.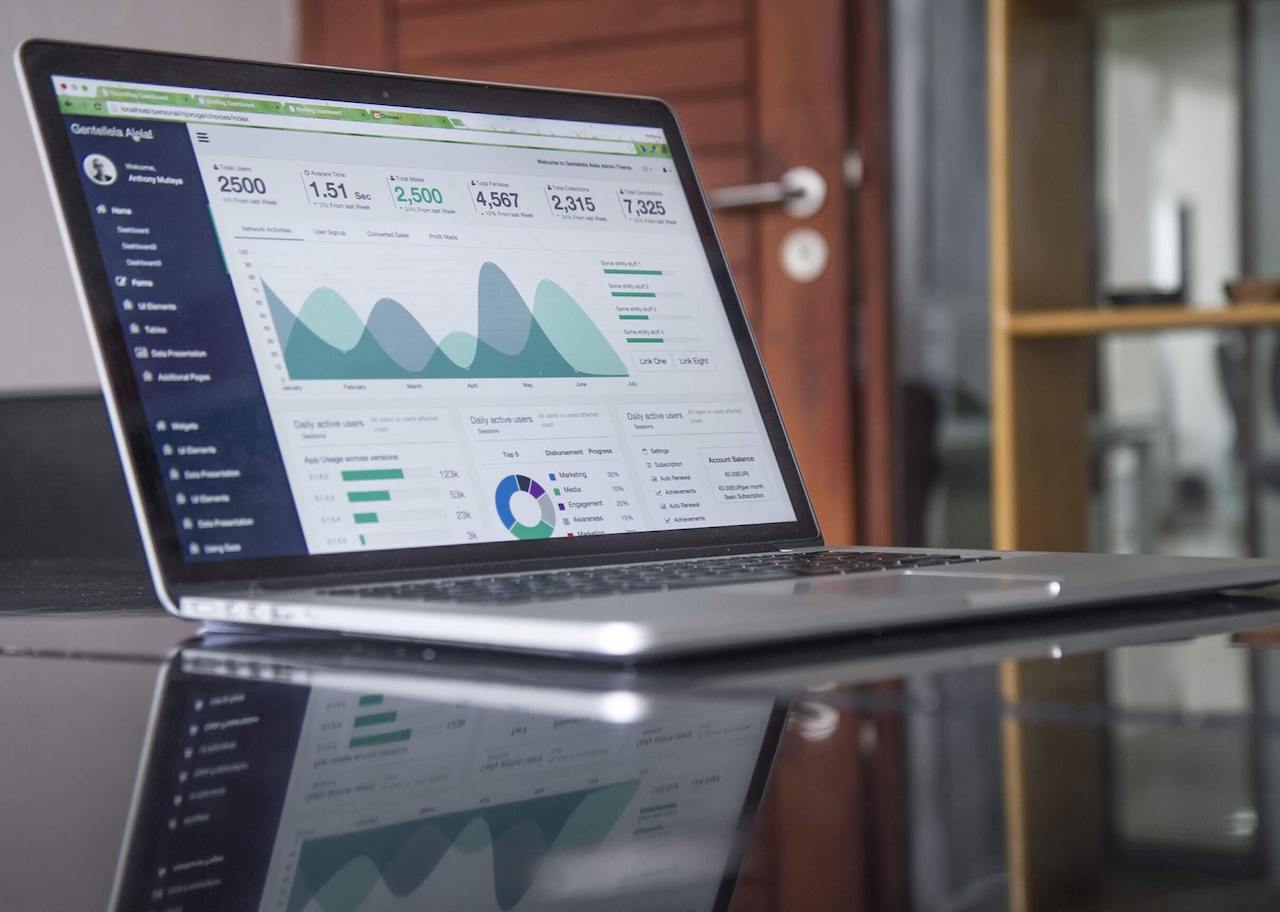 Lead Generation with Organic vs Paid Search
As mentioned above, SEO is a solution for generating organic search results for your business. Organic search can generate phenomenal long-term results for companies, because it continues to drive results long after you produce your optimized content.
With organic SEO, you focus on finding your customers through natural means, responding to their questions with carefully-written content. Mastering organic search ensures you can speak to your audience at each point of the purchasing journey, when they're researching their problem, comparing options, and looking for solutions with an intent to buy.
Organic search and SEO are an alternative solution to "paid search", though the two strategies are frequently used in conjunction. With paid search, you compete for customer clicks by paying for your position at the top of the search results in relation to specific keywords.
While paid search delivers faster results than SEO, it also has a number of issues. You need to consistently pay to maintain your position in the search results, and bidding prices can increase over time. What's more, 28% of consumers think organic results are more reputable than paid Google ads.
How Tech Companies Should Prep For Proper Optimization
Careful preparation is key when you're planning an SEO strategy for your tech company. The initial steps of developing your campaign should involve extensive research into your target audience, your existing content environment, and your competition.
Start by:
Creating buyer personas: Identify who your ideal customer is, what they're looking for, and what their pain points might be. When you create a customer avatar, focus on making it as detailed and rich as possible, with as much information as you can find about your audience's demographics, background, and purchasing preferences.
Examining search intent: Think about the different stages of the buyer journey, and what your customers might be looking for. Do they want to start by comparing options, or asking questions about a specific problem? Research intent-based questions on Google to find out what kind of content is already ranking.
Exploring your content strategy: If you already have a website, it's helpful to begin with a B2B SEO audit. Look at the content you already have, what you're missing, and what you know your customers need from you. Think about who in your team will be responsible for writing and publishing content, and choose a cadence for regular content releases.
Creating your SEO Strategy
Once you're prepared with the right information, the next step is creating a concise, and powerful content strategy. There are a number of steps involved here, starting with:
Step 1: Define Your Goals
Determine what you want to achieve with your SEO campaigns. Do you want to rank higher in the SERPs to improve the credibility of your business? Are you looking to generate more traffic for your website, or do you want to invest in engagement from your target audience?
The exact SEO goals you set for your digital marketing campaign will determine what kind of content you need to create, and what sort of metrics you should be tracking. Some options for tech companies include:
Generating organic traffic: Bringing more people to your website
Lead generation: Finding warm leads with the intent to purchase
Boosting brand presence: Increasing the credibility and visibility of your brand
Try to make your SEO goals as clear and specific as possible. For instance: "We want to increase our monthly traffic by 20%, and boost leads by 10%".

Step 2: Conduct Keyword Research
While there are a lot of components to good SEO, keywords are one of the most important elements you'll need. Your keywords determine which phrases you'll aim to rank for in the search results. The best way to determine which keywords you want to rank for, is with research.
Start by thinking about your buyer personas, and making a list of the common terms they might use to ask questions about your products or services, or search for your brand. You can also look at the keywords being targeted by competitors for inspiration.
Once you have your list, use keyword research tools like Spyfu, SEMRush, Buzzsumo, or other SEO tools to get an insight into the competitive nature of the keyword. You'll need your keywords to have a high monthly search volume to ensure it's generating traffic. However, the competition should be low enough that you still have an opportunity to rank for your term.
Step 3: Work on your On-Page SEO
SEO plans are often divided into two segments: on-page, and off-site SEO. Your on-page SEO is influenced by your approach to content creation. You'll need to start by thinking about how to use your keywords in each page you want to rank. Keywords should always appear in the title, meta description, and the first 100 words of your SEO content.
However, it's important to make sure you're not just stuffing your content with endless keywords. Focus on creating valuable, relevant content which benefits your target audience. While you can examine your competitor's posts for inspiration, make sure everything you produce is unique to your brand. While creating your content, use internal links to other pages on your website to help improve your site's structure, and make it easier for the search engines to crawl.
Step 4: Strong Link-Building is Key
You can also strengthen your technology SEO strategy and SEO performance by back linking. Back linking is pushing links back to your website from other, authoritative companies. The easiest way to do this is to make sure you're creating valuable content other people will naturally want to link to. Including unique metrics, statistics and insights in your content will make it a relevant resource other companies will want to share.
Another good way to start link building is via guest posting. Sharing articles on other relevant websites that link back to your own site will boost your authority, while simultaneously expanding your audience reach. You can even add content to directory pages and guides with permission from other website owners. Remember to ensure every link coming back to your page comes from a reputable source, using online tools like the Ahrefs authority checker.
Step 5: Address Technical SEO
SEO isn't all about content production. Sometimes, the technical elements of your website can also influence your ranking potential. Google wants to send searchers to websites which deliver a phenomenal and consistent user experience. With this in mind, make sure you:
Have no broken links or 404 pages on your site
Eliminate any duplicate pages, or use no-follow options with Google
Fill in any missing meta descriptions for your existing pages
Check miss-matched no-index tags and canonical tags
Use structured data markup to improve your site performance
It's also worth checking on the user experience of your website from other perspectives. Ensure your site is easy to use with mobile devices using Google's mobile-friendly test tool, and keep a close eye on your page loading speeds. Slow loading pages can drive a potential customer away from your site. Work on building a website that's easy to navigate, with a clear, consistent interface, and pay attention to any negative customer feedback you receive.
How Long Does it Take to See Results with SEO?
Notably, SEO isn't an overnight strategy for generating leads. It takes time for your website pages to rank and gain authority. As such, it's best to monitor your results consistently over an extended timeline. Most business leaders will monitor their SEO metrics on a yearly, or quarterly basis.
A good way to ensure you're keeping track of your progress consistently is to determine what "success" looks like in SEO for your brand. Based on the SEO goals you set, you can monitor different metrics using tools like Google analytics. For instance, if you want to increase your traffic, you can check in on the number of people visiting your site each day.
If you're looking to boost engagement and conversions, pay attention to how many people comment on your posts, share your content, and use your contact forms. Remember, measuring too frequently likely won't show you any major changes. SEO takes longer than most marketing strategies, but it also delivers more long-term results.
Rather than thinking of your SEO campaign as a one-off event, focus on developing ongoing SEO strategies. Develop content for different audiences at different points in the buyer journey, and design a checklist to keep your team on track. You can consistently monitor things like:
Whether the search engines are indexing your site correctly
 The user-friendliness and responsiveness of your website
Whether your content is attracting backlinks and shares
 If you're increasing traffic or brand mentions related to your company
 Whether you're ranking higher than your competitors for keywords
SEO for tech companies can be tough to tackle on your own. So why not hand it over to the experts? We can save your in-house marketing team time and stay on top of all the tasks and algorithm changes for you.
Our team of experts will juice up your content and build a powerful strategy to boost your rankings and drive more sales. We've done amazing SEO for tech companies time & time again. So why not schedule a chat and see if there may be a fit?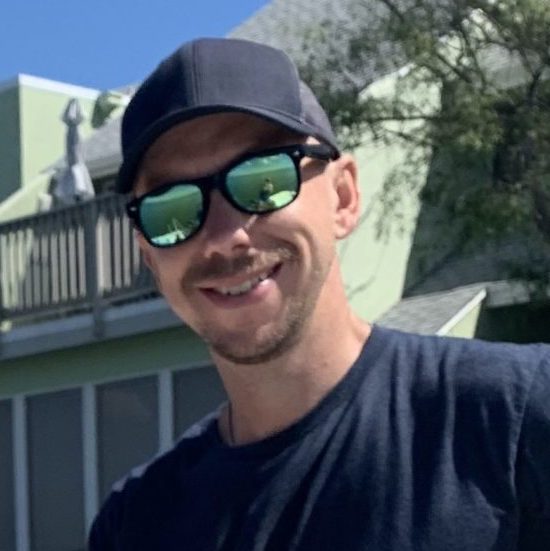 Founder
Hey! I live in San Diego and have been involved with SEO since 2010. Our amazing team at Amplifyed specializes in helping SaaS and cybersecurity companies dominate the search rankings. We serve as an extension of your team to make sure your content ranks and drives the right people to your website. Let's connect on LinkedIn and schedule a chat.