The Complete Guide to Mastering Fintech SEO
Fintech SEO Basics: Strategies for Better Optimization
Why Fintech Can Benefit from SEO
Possible Fintech SEO Issues
Creating a Custom SEO Strategy for Fintech
Fintech SEO Best Practices
With financial technology companies currently experiencing a period of phenomenal growth, this makes developing a competitive Fintech SEO strategy that is much more vital. As the digital landscape continues to evolve, consumers and business clients are consistently turning to tech innovations as a way of simplifying their lives and accessing new levels of convenience.
Banking apps, insurance software, and even mobile investing tools are all benefiting from increased popularity. In fact, the global Fintech market is currently accelerating towards a potential value of $698.48 billion by 2030. However, before companies can leverage the current momentum of the Fintech space, they need to ensure they're effectively reaching their target audience.
Search Engine Optimization or "SEO" is one of the core tools tech companies in the financial sector can use to increase sales, build relationships with consumers, and unlock new opportunities. However, SEO for Fintech companies can be more complicated to master than many organizations realize.
Here's what you need to know if you're planning on investing in Fintech SEO services.
Before you can start implementing the basics of "SEO" into your Fintech marketing strategy, you first need a clear understanding of what it actually is.
SEO is "Search Engine Optimization", a digital marketing strategy used by business leaders to enhance the position of their websites and online advertisements in the search engine result pages. Around 92.96% of all global traffic comes to companies through search engine tools like Google Search, Images, and Maps.
With SEO, companies can draw a portion of that traffic to their websites, targeting specific keywords and phrases to attract consumers at various points in the purchasing journey.
What makes SEO particularly complex for Fintech companies, is it often requires a lot more caution. Legal and government regulations around the financial services industry mean you need to be more careful about the information you're sharing online, and how you reach your customers.
Fintech SEO Basics: Strategies for Better Optimization
There are various ways for companies to get involved with Fintech SEO. Depending on your current strategy and online presence, you may need to begin your campaign with a B2B SEO audit. This simply involves examining all of your existing content to determine whether you're following the correct best practices for search engine optimization.
If you're starting from scratch, the majority of your time will be spent on creating powerful content, tailoring your message to the right audience, keyword research, and making sure your website is aligned with the expectations of search engine algorithms.
Here's how you can get started.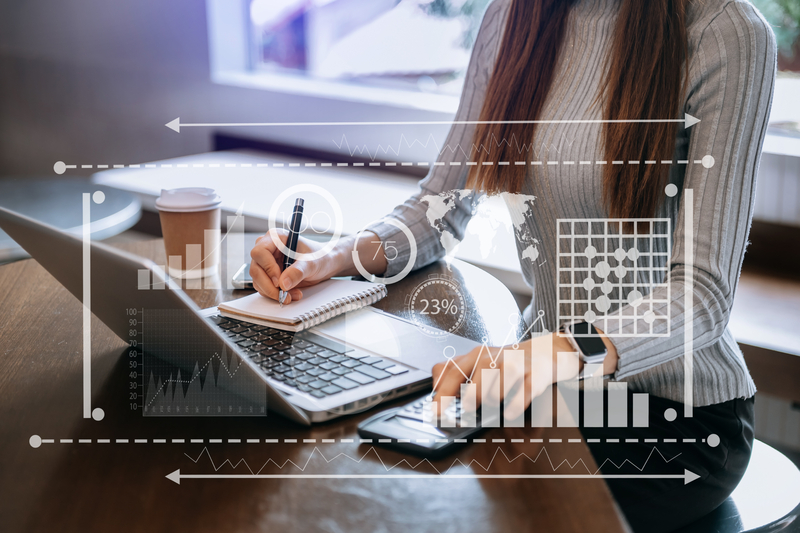 The first step in any successful Fintech SEO strategy is setting the right goals. Goals not only help you to determine exactly what types of SEO tactics you're going to use, but how you'll be able to measure their performance and success over time.
Ask yourself what you want to accomplish with your search engine strategy. Is your main focus right now on using SaaS content marketing to draw attention to your brand and increase website traffic? Are you trying to enhance your position as a thought leader in your field with authoritative content, or do you want to help customers make purchasing decisions with insightful and educational pieces?
To help define your goals, you'll need to do some basic initial research. Assess your competitors to find out what they're already doing, and determine how you're going to need to adapt your SEO strategy in order to stand out from the crowd.
At the same time, create some buyer personas which help you to understand your customer's needs, interests, and pain points through various stages of the customer journey. This will help you to tailor your content strategy to attract customers with different levels of buyer intent.
2. Conduct Keyword Research
Once you have your goals, competitors, and customer personas in mind, it's time to start finding the keywords you want to rank for. Keyword research is essential and is one of the most important tools in any SEO strategy. They're the phrases you embed into your pages and posts to improve your chances of connecting with customers at the right points in their purchasing journey.
There are tools available to help you define what kind of keywords you want to rank for. Ideally, you'll want your chosen phrases to have a high level of search volume, and a low level of competition. It's also important to find words relevant to your target audience. For instance, depending on your buyer personas, you might find a lot of people searching for terms like:
Add your chosen keywords into as many parts of your website as you can, from your meta descriptions and titles to your blog posts. However, avoid "stuffing" too many keywords into one place, as this can make your content look less appealing, and lead to Google penalties.
3. Create the Right Content for the Right Audience
With your keywords to guide you, it's time to start creating high quality content to attract and engage your audience. Keep in mind, you may have different buyer personas to cater to as a Fintech brand. For instance, a banking company might produce different content for everyday consumers and businesses.
Always keep the individual journey of your target audience in mind, and tailor your content to the right intent at every stage of the purchasing funnel. If you don't have an In-house SEO team, you may need to hire outsourced content marketing strategists, writers, and editors.
Keep in mind, you should be posting new content regularly to keep your website fresh in the eyes of Google. You'll also need to ensure you're consistently delivering value to your audience, by answering their questions and giving them actionable insights.
Experiment with a mixture of different content types, from video, and images, to infographics and podcasts, and monitor your results. Pay attention to which content and keywords get the most attention, and use what you learn to plan future campaigns.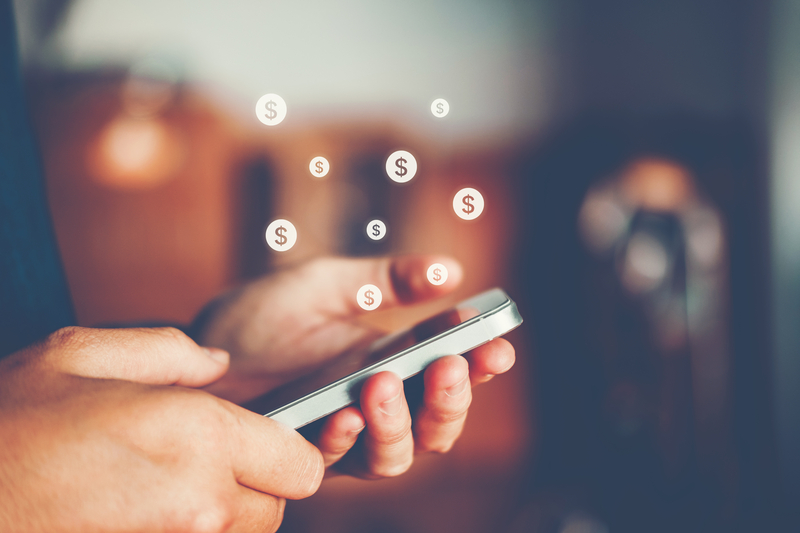 Outside of keywords, link building is one of the most valuable tools you'll have in your Fintech SEO kit. Backlinks help to generate attention and traffic for your website, and boost your credibility in the eyes of the search engines. However, you'll need to make sure you're collecting backlinks from companies with a good reputation, and a high level of domain authority.
The best way to encourage backlinks is to create content that other brands will naturally want to link to. Helpful content like guides, reports, and analytics often earns a lot of backlinks. You can also reach out to other sites and ask them to share your content, or offer your services for guest blogs.
Don't be afraid to link out to other high-authority sites too. This can be a good way to make the statements in your content appear more credible and authoritative.
Finally, you'll need to look for ways to optimize your website for SEO. There are various forms of website optimization to consider, including on-page SEO, and technical SEO. For on-page SEO, you'll need to ensure you're constantly using your keywords in the right locations, such as in your titles, sub-headings, and meta descriptions. It's also worth checking your user experience such as making sure you optimize page loading speed, so your customers aren't tempted to hit the back button and raise your bounce rate. 
When it comes to technical SEO, focus on making your website as user-friendly and intuitive as possible. Ensure you have all the right website security certifications, such as SSL certificates, to improve your chances of ranking, and make sure your websites can be easily accessed and read on mobile devices, as well as desktops.
It's helpful to take a close look at the strict guidelines Google imposes on companies in the financial services field. For instance, you'll need to make sure you're conveying expertise, trust, and authority through your Contact, About, and Policy pages. Always keep your website up-to-date, and make sure you have a strategy to check and renew your SEO strategies over time.
Why Fintech Companies Can Benefit from SEO
SEO is an important part of any marketing strategy in today's online world. It's an opportunity to improve your traffic, enhance your relationship with your target audience, improve brand awareness, and demonstrate your authority in your chosen industry. Some of the biggest benefits of great SEO for Fintech include:
Increased search visibility: Good SEO strategies ensure you can get your content in front of your audience at the right moments in their buyer journey. You can appeal to clients when they're searching for questions related to your company, and boost your chances of turning increased traffic into new sales and opportunities.
Trust and authority: A good presence on SEO also helps you to appear more trustworthy in the eyes of your customers. Most consumers will naturally trust a high-ranking company over one they struggle to find on Google. Plus, your content strategy connected to SEO will also help you to develop your authority with thought leadership content.
New potential leads: The more visible you are on the search engines, the more likely you are to attract new traffic to your website. Every visitor who clicks on one of your blogs or pages has the opportunity to become a valuable lead. Good SEO will continue bringing new traffic and potential customers to your pages year after year, without the need for paid ads.

Possible Fintech SEO Issues
Notably, while SEO is crucial to Fintech companies, it's not without its challenges. Not only are you already facing a significant amount of competition in this industry for high-ranking keywords and phrases, but you'll also need to be aware of the key guidelines implemented by Google and regulatory authorities for organizations in your industry. For instance, you may need to think about:
Security certificates: Google expects every Fintech company to show a level of trustworthiness and authority. According to the Quality Raters guidelines created by Google, industries in the "Your Money or Your Life" space, like Fintech brands, are judged according to their compliance with "EAT", or Expertise, Authority, and Trustworthiness factors. Having an SSL certificate in place is one of the key elements you'll need to adhere to Google's guidelines. You'll also need clear "About" sections, and Contact pages.
Legal and Government requirements: Because the Fintech industry is highly regulated, you'll need to be careful about the information you produce online. You won't be able to use certain terms like "How to get rich fast" to rank, as this could end up being seen as unsolicited advice, and could put you at risk of legal problems. Make sure you pay attention to the regulations for the kind of content you need to be careful about producing in your industry.
Creating a Custom SEO Strategy for Fintech
Fintech SEO is a challenging area for a lot of growing brands. Not only do you need to keep up with the algorithm changes and content demands of other companies, but you also need to ensure you're adhering to specific regulatory and compliance guidelines.
Often, the best way to make sure you're always one step ahead with SEO, is to access help from a professional team. A company like Amplifyed will be able to work with you to create a custom SEO and content strategy, specifically suited to your goals, and your needs. Contact the Amplifyed team today to learn more about how you can enhance you fintech SEO strategy.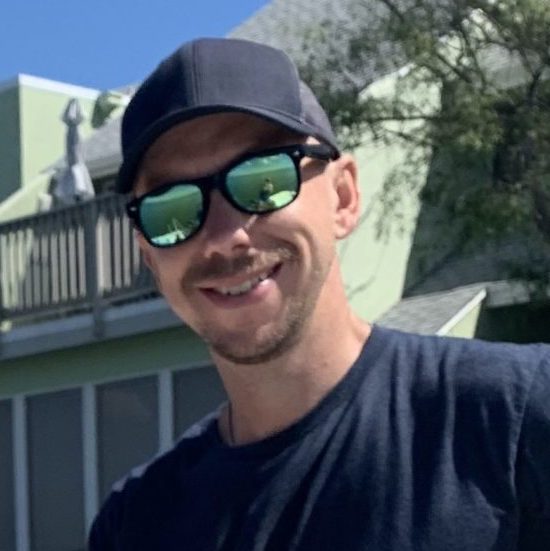 Founder
Hey! I live in San Diego and have been involved with SEO since 2010. Our amazing team at Amplifyed specializes in helping SaaS and tech companies dominate the search rankings. We serve as an extension of your team to make sure your content ranks and drives the right people to your website. Let's connect on LinkedIn and schedule a chat.