The Importance of a B2B SEO Audit
B2B SEO Audit: Conducting a Proper Audit
Businesses that operate in the B2B space rely on digital marketing like search engine optimization to consistently bring in new leads, and a B2B SEO audit is necessary for any SEO campaign to be successful. When building a reliable strategy, you must first identify the areas that could use improvement before offering tangible solutions. Any SEO service provider worth its salt will tell you this, so be careful of the guys that are all too quick to jump in without a plan.
The Importance of a B2B SEO Audit
You already know about the power of page 1. In competitive B2B industries, ranking for high-volume and lead-generating keywords can feel like an impossible task, and continuing to invest in digital marketing strategies that don't seem to be moving the needle can cause even the most patient executives to begin questioning why they're wasting their money. Sometimes, all you need is a fresh set of eyes from seasoned veterans to push you and your B2B SEO content in the right direction.
At Amplifyed, our B2B content marketing strategies have helped dozens of businesses climb the search engine rankings and increase their organic leads. Our experience has taught us that there is no one-size-fits-all approach to SEO. Each website is unique and each industry comes with its own set of challenges. Before we can help your business grow, we need to see what's going on behind the scenes on your webpages, which is why we offer our in-depth, top-to-bottom B2B SEO audit known as The Blueprint.
The Blueprint consists of three parts:
When building a proper strategy, no SEO audit is complete without a content audit. You've already written all sorts of B2B SaaS service pages, blog posts, and industry articles to help showcase your amazing services, now let's examine which parts of your content marketing strategy are working for you and which are dead weight.
Start by looking for pages that have little to no ranking keywords, traffic, or backlinks. By rewriting or condensing these less impactful pages together, we can focus our energy on pages with greater keyword potential that have historically been underperforming.
As a general rule of thumb when considering keywords to rank for and which content to optimize, 80% of your focus should be on keywords that your site already ranks somewhere on Google for. It's much easier to imrpove upon current ranking keywords than targeting brand new ones, because you already have some historical precedents of success.
It's almost always better to rewrite an existing page as opposed to drafting a new one, because this existing page is what we would call "well seasoned." Conversely, brand new pages take longer to see ranking improvements because they seem less credible in the eyes of a search engine. Older pages have already established some sense of authority simply by existing for a number of months or years.
When  planning your content creation, you should also focus on the low-hanging fruit first. A content audit will help you to find keywords that rank between pages 2 to 5, which are prime opportunities for improvement. If you're holding a steady position in this page range, it could mean that you're just a few improvements away from hitting page 1!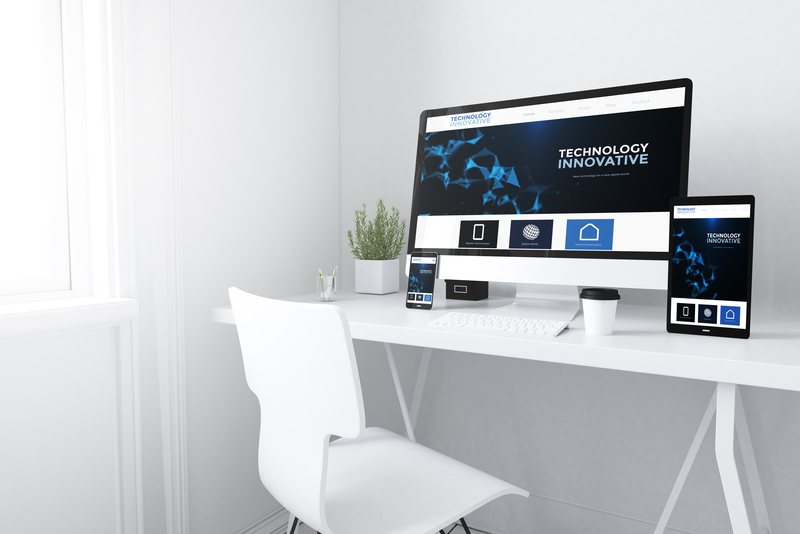 That being said, new pages can also bring about new opportunities. Before you just start writing pages at breakneck speed, a content audit can help you address the gaps in your keyword portfolio and give you some direction to write in.
If you don't rank for a keyword that defines your primary product or service perfectly, that would be a great place to start. Also consider writing about supporting topics that relate to your service as opposed to the service itself.
For example, if you offer services in the field of commercial security, you should focus on popular keywords like "video surveillance" and "access control," as well as more niche topics like "how to set up IP cameras" and "what are access control lists."
Sometimes important keywords find their way onto pages that are less impactful due to higher relevancy. For example, if your primary keyword points to a blog post that is meant to inform more so than convert, this might bring you more traffic, but net you less business.
It may benefit you to write a sales-focused service page for this keyword, add some of the content from the blog post to the service page, and add a canonical tag from the blog post to the service page to move the SEO equity where it will be of more use.
These are just a few examples of how your content audit will guide your pen (or keyboard) and help you decide how to best write these new pages and what to include in them.
The keyword selection process ties in directly with the content audit. Reviewing your current ranking keywords and important missing keywords relates directly to the content on your website. Once we know where to focus, then we need to decide which phrase will take center stage.
As we mentioned, it's important to rank for phrases that precisely match the product or service you offer to bring in the right visitors to your website. Ranking for irrelevant keywords is a huge misstep in SEO. For example, a cyber security company won't benefit much from a keyword like "top vacation spots 2022," even if it brings in some traffic.
Relevancy is the #1 ranking factor on most search engines, especially on Google. Use this thought experiment when deciding on a keyword:
"If the webpage you're focusing on appeared on page-1 of Google search for this particular keyword, would the searcher find its content valuable? Does the content on your page accurately match the search intent and provide the information they're looking for?"
This will help you choose your keywords wisely and guide your content marketing strategy.
If you find yourself fighting an uphill battle against highly competitive search phrases, consider looking for long-tail keywords that have a lower KD (keyword difficulty – or competitive score). These phrases can be just as valuable if you can get really specific about your offerings.
Here are some prime examples:
Geo-modifier: If you only operate within a certain city or state, consider keywords that include this information to reduce keyword difficulty and hyper-focus your efforts onto local SEO strategy.
Specific services: Do you offer a subset of a specific service? Terms like "open source," "virtual," or "luxury" offer the ability to target a specific portion of searchers who best fit your intended audience.
Industry specific: Do you only serve businesses as opposed to individuals? Consider adding terms like "commercial" or "B2B" to focus on customers that fit squarely within your field of expertise.
Love them or hate them, backlinks are an integral part of SEO. Your backlink profile will help to determine what is the more effective strategy when deciding upon keywords. Certain phrases are so competitive that trying to fight your way to the top is foolhardy, but there's always time to conquer the less competitive phrases first and build your way to the top of Google search results.
Consider your website's DR (domain rating) and how many backlinks you have on each page to help guide your keyword selection. A few backlinks can mean the difference between page-1 and page-6, if you know how to use them properly.
Oftentimes, less competitive keywords have much lower volume, which could deter someone from targeting them. However, it's better to be on page-1 for a 20 volume keyword than page-9 for a 2,000 volume keyword. Would you rather have 20 good leads per month or nothing at all?
Although a technical SEO audit is important and on-page SEO strategy isn't the only concern you should have, it's not going to be the solution to all of your problems unless the technical errors are glaring. By using a standard SEO audit tool like Screaming Frog, you can find missing titles, 301 redirects, and other errors to remedy. Be sure to tackle these few items first to ensure your efforts won't be in vain.
Watch for proper canonicals
If your website contains a lot of duplicate content, it's best to cut down on it as much as possible, but some of it might be unavoidable. In the event that you need to keep two separate pages that talk about the same topic, you can canonicalize them to tell Google which page should be referred to as the "canonical" version-in other words, which page is the one that Google should pass all the SEO equity to.
By doing this, you're eliminating duplicate content in the eyes of Google, but still allowing users to access both pages that cover similar topics. If you have a blog post covering a topic in depth, and a sales page about the same topic that's geared towards converting, you can pass the SEO equity to the blog post while keeping your sales page on the main nav to serve its purpose.

Ensure you're not using a noindex tag on any important pages
Noindex tags are metadata that you can put on a page that tells Google not to show it to anyone on their SERPs. Great for web development, not so great for SEO. When your site goes live, make sure to remove any noindex tags on pages that you want Google to notice, because if you don't, it never will.
Check for broken links (internal and external)
Broken links are the end of the road for Google bots and other search engine crawlers. Your site should be easy to flow through for bots so they can index it easier, plus this offers a positive user experience.
Use the free SEO tools available to you like Google Search Console to check full page index reports, the mobile-friendliness of your site, and the Core Web Vitals that indicate page speed and UX.
A proper B2B SEO audit takes time and research to maximize your chances of ranking. By leveraging keyword data, existing opportunities, and industry knowledge, you can build a strong and reliable B2B SEO strategy.
Learn more about how a B2B SEO Agency like Amplifyed can help your brand climb the rankings and improve your inbound lead-gen machine! You'll be paired with an expert SEO consultant to help with tasks such as: an SEO audit checklist, competitor analysis, SEO optimization, link building, and to monitor your overall SEO performance. To schedule your own B2B SEO audit and provide an immediate boost to your digital marketing, click the link below and speak with our team of experts.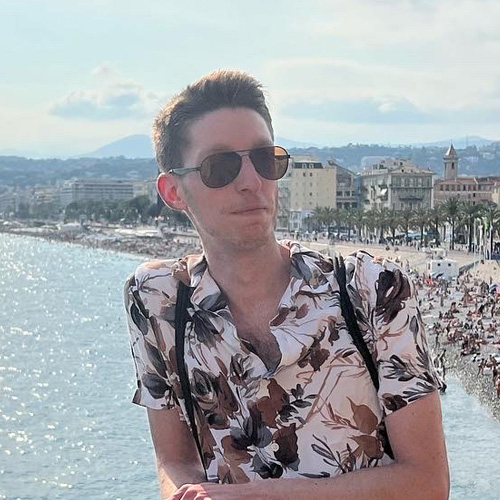 Brandon Blau
Lead SEO
Born and raised in New Jersey, I've worked in marketing throughout the last 10 years. I've honed my SEO skills over the last 5 years by working with a wide range of business from local professionals to well known international brands. As Team Lead here at Amplifyed, my goal is to empower our dynamite team of SEO professionals and provide best-in-class service to all of our clients.