Drive more
organic traffic, qualified leads, and MRR

with
our simple and proven SEO content strategy for SaaS brands.
There's no way around it. If you want to see your company at the top of Google, you have to start with a proven SEO approach like the one we teach you in this free 8-minute training video. Luckily for you, it's all super easy to implement and you'll see success right away (we guarantee it).

"It's been an absolute pleasure working with the Amplifyed team. Calls are up, clicks are up, and search engine traffic is up 132%."
Sarah Garrity, Marketing Lead | Billhighway
In this training, you'll discover SEO tactics that help you: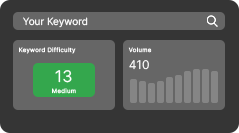 Find target keywords
Many people overestimate their ability to rank for specific keywords. We help you find qualified keywords that you'll actually rank for.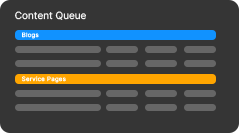 Build a content queue
Say goodbye to the days of writing blogs that nobody reads. We help you build a content queue full of optimized content that drives traffic and provides your users real value.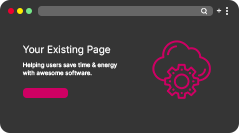 Optimize exisiting pages
You don't always have to wait months upon months to see results from SEO. We show you how to improve your exisiting pages and start generating traffic in just a few weeks.
"We pride ourselves on being SEO experts, easy to reach, and even easier to talk to.  We understand the importance of lead gen to your business and that SEO can seem mysterious. The fact is, SEO nowadays isn't about 'tricking Google'. It's about having high quality content on topics that people are actually searching for."
Scott Johnson, Founder and President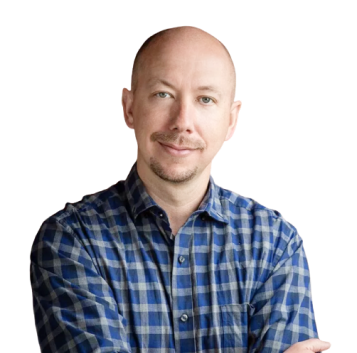 No SEO experience?

No problem.
You don't have to be an SEO expert to understand the tactics we show you in our training. Each process is simple and easy to follow. As long as you take action on the methods we show you, you'll experience real organic growth.
Haven't had success with SEO in the past?
SEO can still work for you.
If you've dabbled with SEO or tried a few things on your own and didn't see results, don't worry. It's not the end of the road. Because it's not necessarily about how hard you work in SEO, it's about taking the right actions. And we'll show you proven actions that drive real results in this training.
Worried about the time commitment?
Implementation takes less than a week.
Our free training isn't some 96-hour, 52-module dragged out process. It's a simple, step-by-step guide that you can put into action in just a few days.
If your time is limited but you recognize the importance of SEO, you're still in luck. Because we can implement these strategies for you, just like we've done for a ton of our clients.
Hit the button below and we can talk more about how we can save you time and grow your rankings.
What our clients are saying

Azumo

Hirect
Billhighway

Integrate IQ

Horsefly

Cyberwhyze

Diffco

Impexium
Castra

Infassure

"You guys are organized, flexible and very accomodating to make SEO work for us and at our pace."

"I love how you proactively bring ideas to us. With our previous SEO company, we always had to check-in to see what they were up to."

"First, the report is terrific! I'm excited with our progress."

"Loved the video report as always! I'm very impressed with the progress."

"Looking great… and I LOVE the monthly video report! Very efficient and informative."

"Thank you for the video update! Looking forward to continued success in 2022."
Ready to
rank #1

in Google?
Sign up for the free training today.